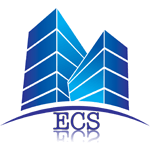 HOPE, DURABILITY AND PASSION
Empirical Consulting Services began as a complete infrastructure developer with excellent experiences in Architectural Design, Structural Design and Build Solution, Project Management, Construction, and related design jobs. Empirical Consulting Services in known as one of the best Civil Engineering companies in Ahmedabad. Our goal is to give our clients a "We assured" experience when we are opted to execute their project. Our emphasis on clear communication and follow through proceed.
Putting together the pieces of the decor puzzle to create something attractive and comfortable at the same time requires skill, expertise, and imagination. Do you plan to decorate or redecorate

Are you planning on redecorating and looking for an interior design firm in Ahmedabad? Then Empirical consulting is the perfect place for you to find the best and most certified

Home is something that always gives happiness no matter how worst the situation around us is, and that is what covid proved it strongly. As we all are the witness
Sorry, no posts matched your criteria.