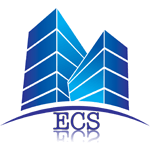 Bring Your Dream Design to Life
Empirical Consulting Services is an interior design and architecture firm in Ahmedabad. We also provide online design consultancy services, with a team of skilled professionals who work closely with clients to understand their preferences and needs. Our online service is accessible from anywhere in the world, making it a convenient option for clients who cannot visit their offices physically. Known for our high-quality and durable designs, Empirical Consulting Services prioritizes clear communication and follow-through to ensure client satisfaction. Overall, We are a reliable and trusted partner for all architectural and interior designer needs in Ahmedabad.
Schedule a free design consultation.
A free appointment with one of our expert design consultants is the first step in creating a
custom storage solution just for you.
In the heart of your home, your living room is a space for relaxation, entertainment, and togetherness. But what if you could infuse a touch of spirituality and tranquility into

Empowering Aging-in-Place with Thoughtful Interior Design Solutions As we gracefully age, our living spaces must adapt to meet changing needs, and one area that deserves special attention is the bathroom. For

Creating a luxurious and high-end look for your living room doesn't necessarily require a hefty budget. With the right design principles and a touch of creativity, you can transform your
I recently had the pleasure of working with Empirical Consulting Services, an interior design firm based in Ahmedabad, and I couldn't be more pleased with their work. Their team of talented interior designers truly understood my vision and worked tirelessly to bring it to life. They were professional, attentive, and always went above and beyond to ensure my satisfaction. Their attention to detail was remarkable, and they were able to transform my space into a beautiful and functional living area that exceeded my expectations. I highly recommend Empirical Consulting Services to anyone looking for a top-notch interior design firm in Ahmedabad. Their expertise, creativity, and commitment to excellence make them a standout in their field. Thank you for your outstanding work!
Empirical Consulting Services exceeded my expectations when it came to designing my home. They were able to create a warm and inviting space that perfectly matched my style and personality. Their team of designers was professional, creative, and always available to answer my questions and concerns. I would definitely recommend them to anyone looking for an best interior designer in Ahmedabad
Working with Empirical Consulting Services was an absolute pleasure. Their team of interior designers is talented, creative, and dedicated to delivering high-quality work. They took the time to understand my needs and preferences and were able to create a space that truly reflects my personality. I would highly recommend them to anyone looking for an interior designer in Ahmedabad
We have done our interior of 3bhk new appartment. We are highly satisfied with the work done, professional approach, design selection, perfection, dedication to meet deadline. Great experience to have interior done by Empirical, Highly recommended firm if you are looking for interior designer in Ahmedabad.
Very promising and reliable service.
Total Architect & Civil Service... 100% work satisfaction guaranteed...
Sarang Wadekar
2019-04-12
I have had done my house reconstruction with the firm and it is nothing less than miraculous. Owner Parth is firm believer in good quality work and absolute perfectionist.He had given all sort of best idea for my house and it wouldn't have been that good looking without him. With my hectic schedule he had handled all work without having me to look for anything. I would highly recommend Empirical consulting services.
Great work but most Importantly communication is very clear and open.
Empirical Consulting Services
2018-10-25
Thank you, Mr. Parth Patel and your team. My Gujarati friend suggested your name to get a consultation for architecture and structure work of building in India. I contacted Empirical Consulting Services and I am fully satisfied with your work. Very well management of the company. @Mr.Patel I am impressed with your leadership and coordination skill in between your team and client.