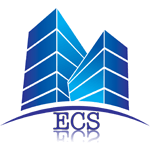 Bring Your Dream Design to Life
Empirical Consulting Services is an interior design and architecture firm in Ahmedabad. We also provide online design consultancy services, with a team of skilled professionals who work closely with clients to understand their preferences and needs. Our online service is accessible from anywhere in the world, making it a convenient option for clients who cannot visit their offices physically. Known for our high-quality and durable designs, Empirical Consulting Services prioritizes clear communication and follow-through to ensure client satisfaction. Overall, We are a reliable and trusted partner for all architectural and interior designer needs in Ahmedabad.
The homes people live in reflect their choices, their taste and their personality. Although trends can be fun to follow; designs that manage to remain chic and sophisticated for years

For most people their house is a safe haven; a place where they can relax, unwind and spend quality time with loved ones. This is why people invest a lot

People today increasingly want their homes or workspaces to be a reflection of their personalities. They want them to be comfortable, sleek, eye- catching, and functional. This is why there
Sorry, no posts matched your criteria.