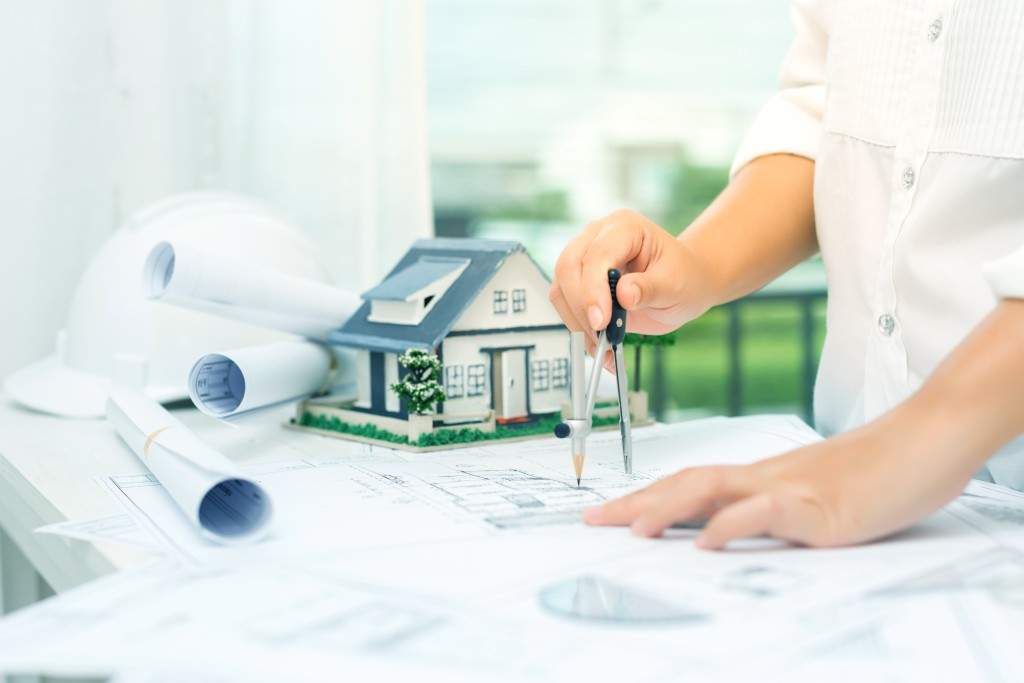 9 Reasons Why You Should Hire An Architect For Designing Your Home
For most people their house is a safe haven; a place where they can relax, unwind and spend quality time with loved ones. This is why people invest a lot of time, money and energy while building it. Are you planning to design or renovate your home? If yes, then you have come to the right place. Here at Empirical Consulting Services, we have the best architects in Ahmedabad who will work with you keeping your needs in mind to come up with the house of your dreams. An architect is the only professional who is qualified and has the training and ability to provide you with the best possible design that is both sustainable and within your budget. In this article we will give you 9 sound reasons why you should hire an architect for designing your home.
1. A home is a one time investment
For most people in our country, building their own house is a lifelong dream for which they save for years. This is why it is a one time investment for many. You need to find the best quality raw materials, the best technicians, experienced workers, etc to build an ideal living space. Handling all this alone can be a very troublesome process especially for people who are doing it for the first time and have no prior knowledge. An architect can prove to be of immense help in such a situation by not only bringing in their expertise but they can also provide help by suggesting efficient and reliable contractors. 
2. The site will be utilised more efficiently
Being one of the best Architecture firms in Ahmedabad, our team has highly trained and experienced architects who will use your site to its maximum potential keeping in mind its shape, any slope present in the land, view available and neighbouring buildings. There will be better utilisation of the available space while ensuring it is practical and also looks elegant on the outside. Appropriate adjustments can optimize the construction costs effectively. 
 3. Architects work keeping your dream in mind
Architects are trained professionals who will work along with you while keeping your wishes in mind to build a one of a kind home for you. They understand the need of aesthetics, functionality, durability, economy, life safety, privacy, personal style, etc in a house. They can fit in your requests and mould the home according to your needs while keeping it practical and liveable. It is important that you keep an open mind and also communicate your thoughts with them clearly at every step. 
4. Better environmental consideration
As they are trained and well- experienced; our architects in Ahmedabad, will keep important environmental considerations such as sunlight, ventilation, insulation, etc in mind while building your home. This will make it environmentally more sustainable and provide better durability to changing seasons. it will also make the internal environment of the house more comfortable and minimise excessive energy consumption.  
5. You get the best within your budget
For people building a house for the first time, it is difficult to find good quality and budget friendly raw materials. Many a times they end up paying more for products due to lack of knowledge. Working together with an architect can make this process easier as they can suggest good places to get materials that are durable and cost effective. 
6. There is less maintenance 
Since the houses made by architects are well planned and built after careful consideration of local environment and demands; they are usually durable. The plumbing, electricity connections, sewage system, etc are all well- organised and sturdy. They need less maintenance after getting built and also require fewer repairs. 
7. Easier and better construction documents
Architects are the only professionals who are legally authorised and licensed to plan your home. Hence using their education, training and experience, they can make legal drawings and specifications detailing how to build your home. They can convert your thoughts into actual designs. They will go through with every little detail regarding the structure. Only after meeting your satisfaction will they proceed with the actual building process. This reduces loss of both time and money due to changes made later on.
8. They are passionate and more responsive
Architecture firms in Ahmedabad have skilful workers who have spent years studying and understanding architecture and designing. Hence, they are more passionate, dedicated, willing to accommodate your demands while making sure it is practical. Our architects at Empirical consulting do not try to sell you a package of materials or a standard plan; they hear and understand what you need and try to create a unique design for your convenience. They help you get what you pay for and are value- added professionals. 
9. There is more resale value
Architects come up with very well drafted designs that are not only suitable to the owners need but also meet the local building codes and last a long time. They are well thought of, rarely have any designing errors, are more durable and also come with beautiful interiors. A well designed house is known to command a higher premium and architect designed homes are shown to sell at almost 12% higher than the average rates of similar- sized houses. 
Architects bring in their experience, knowledge and reliability to make sure you get the house that you have always dreamed of. Finding the right architect is a tedious and time taking task. It is also important that you communicate with your architect regularly and convey your wishes clearly. Being professionals who are passionate about creating, they are invested in the project as much as you are. This makes them reliable and trustworthy. Here at Empirical Consulting Services; we offer practical, affordable and unique designing services that are hand crafted to suit your specific property as we believe that no two projects are the same.