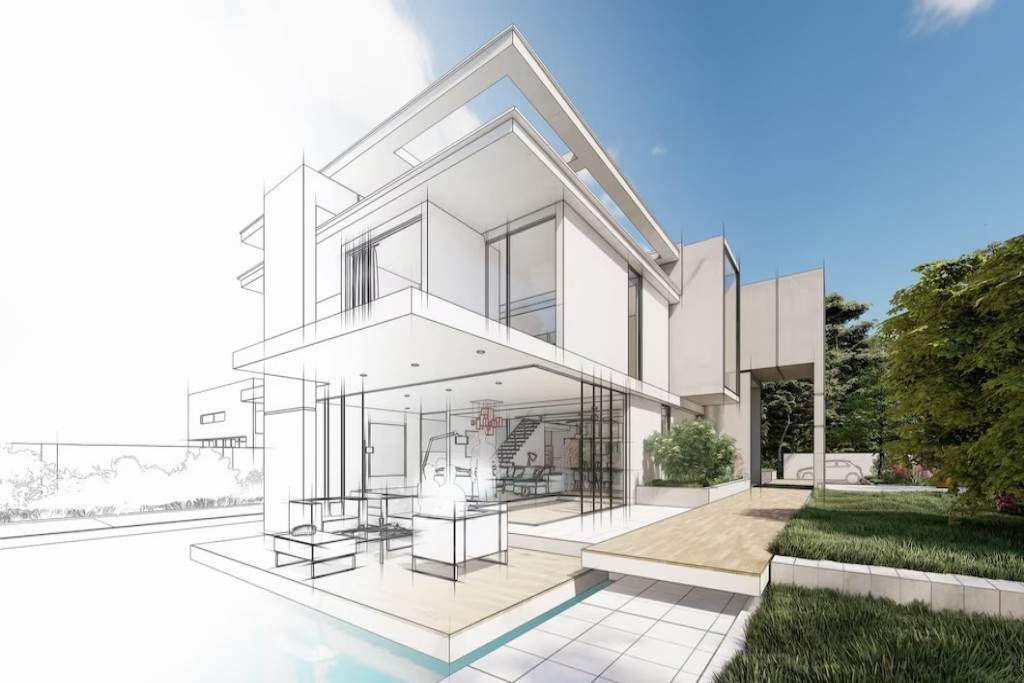 Architectural Design for Residential Spaces: Designing Dream Homes
Designing a dream home is an exciting endeavor that requires careful consideration and expertise in residential architecture design. In Ahmedabad, a city known for its vibrant culture and rich heritage, numerous architecture firms offer their services to turn homeowners' aspirations into reality. In this comprehensive blog post, we will delve into the specific considerations and challenges involved in residential architecture design services, focusing on optimizing living spaces, integrating personal preferences, and striking a balance between aesthetics and functionality. By understanding the unique aspects of residential architecture design in Ahmedabad, you can make informed decisions when selecting an architect or architecture firm for your dream home.
# Understanding the Client's Vision: Collaborating with an Architect in Ahmedabad
Finding an architect in Ahmedabad who can understand and interpret your vision is paramount when embarking on the journey of designing your dream home. Collaborating closely with an architect allows you to articulate your desires and preferences, ensuring that the final design reflects your lifestyle and aspirations. Look for architecture firms in Ahmedabad that prioritize effective communication and have a track record of successfully bringing clients' visions to life.
# Optimizing Living Spaces: Efficient Use of Space in Residential Architecture
In a city like Ahmedabad, where available space can be limited, optimizing living spaces is crucial. Architects adeptly utilize various design strategies to make the most of every square foot. Open floor plans, clever storage solutions, and multi-functional rooms are just a few examples of how architects in Ahmedabad maximize space utilization. By employing innovative design concepts, architects create homes that offer both functionality and comfort.
# Integrating Personal Preferences: Customizing Your Dream Home
Personalizing your dream home is one of the most fulfilling aspects of the design process. Architects in Ahmedabad work closely with homeowners to understand their unique needs and translate them into design elements. By incorporating specific architectural styles, materials, finishes, and features that resonate with your personal preferences, the architect ensures that your dream home truly reflects your individuality and creates a space you can cherish for years to come.
# Balancing Aesthetics and Functionality: Creating Beautiful and Livable Spaces
Residential architecture design in Ahmedabad is a delicate balance between aesthetics and functionality. While aesthetics bring beauty and character to a home, functionality ensures that the design enhances the daily lives of its occupants. Architects skillfully integrate architectural elements, lighting, and natural ventilation to create harmonious spaces that are both visually appealing and practical. Look for architecture firms in Ahmedabad with a portfolio that showcases their ability to strike this balance effectively.
# Embracing Ahmedabad's Cultural Context: Infusing Local Influences in Design
Ahmedabad's rich cultural heritage and architectural wonders provide a unique backdrop for residential architecture design. Architects in Ahmedabad have the opportunity to infuse local influences into their designs, creating homes that celebrate the city's vibrant heritage. Incorporating traditional motifs, materials, or architectural styles can add a touch of authenticity and create a strong connection between your home and its surroundings.
Conclusion:
When it comes to designing your dream home in Ahmedabad, engaging the services of a skilled architect or architecture firm is essential. By understanding the specific considerations involved in residential architectural design services, such as optimizing living spaces, integrating personal preferences, and achieving a balance between aesthetics and functionality, you can make informed decisions throughout the design process. Take the time to research and select an architect or architecture firm in Ahmedabad that aligns with your vision and has a proven track record of delivering exceptional residential designs.